Are you planning a trip to Vancouver Island? Let us help you get here!
Our Island is only accessible by either air or sea. However, within those two ways of getting here, there are a great many options available to you. This article will attempt to provide you with an understanding of getting to Vancouver Island by boat (or rather, ferry).
Ferry Services to and from Vancouver Island
Whether you come by car, RV, or nothing but a backpack, arriving by ferry is the most popular way to get to Vancouver Island. As tempting as it is to catch up on social media during the crossing, make sure you enjoy the view. It's not uncommon to catch a glimpse of whales, dolphins and/or porpoises while on route.
Ferry Services from Vancouver, BC
BC Ferries is the main connection between Vancouver Island and the mainland (Vancouver). When coming from Vancouver, you have a few options available to you. West Vancouver (Horseshoe Bay terminal), Tsawwassen terminal, or via the Sunshine Coast (Powell River).
Vessels serving customers on BC Ferries between Vancouver and Vancouver Island offer a wide range of passenger services. Although the mix can vary from one ship to the next, you can typically find the following amenities on your trip across the water.
Ferry Amenities
An all-inclusive buffet (Tsawwassen – Swartz Bay only) offering a wide selection of hot and cold items, a salad bar, a decadent dessert bar and more
Self-Serve Restaurant offering pre-packaged Bread Garden fare. This includes sandwiches, wraps, sushi and salads.
An onsite White Spot serving hot and cold entrees, burgers and every kids favourite – the Pirate Pak.
Coffee and Snack shop
Retail Shop
Insider Tip: The food on the ferries is not the same quality as you would expect at a regular restaurant. It's also not cheap! We always try to eat before or after crossing the water.
Ferry Cost
Please visit the BC Ferries Website for current rates. (They are forever changing, and as well, sometimes offer specials throughout the year). However, here are a few great tips with regards to cost:
Group rates: Discount rates are available for groups of 10 or more travelling together. This is the case for both walk-on passengers or travellers in one vehicle. To qualify you must book at least 7 days in advance. Not applicable on all routes. You need to call BC Ferries for information: 1-888-223-3779
Seniors rate: BC Seniors travel free Monday through Thursday, except for holidays. You must present a BC Services Card, a BC Driver's License, a BC Identification Card, or a Birth Certificate. If you are presenting a Birth Certificate, proof of residency in BC is required. The BC Seniors discount applies only to the passenger fare.
BC Ferries only accepts cash or credit cards (no debit card use). This applies to all ticket purchases, as well as purchases made while onboard.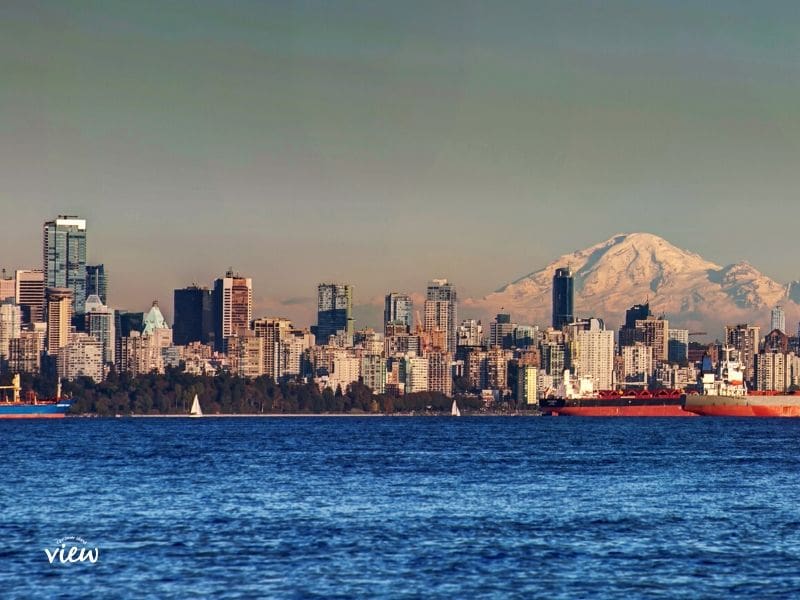 Horseshoe Bay Terminal (West Vancouver) – Nanaimo
Crossing Time: 1 hour and 40 minutes
If you decide to board the ferry in West Vancouver (Horseshoe Bay), you'll land in Nanaimo at the Departure Bay Terminal. Due to location, this is a great choice if you are planning to explore:
Nanaimo
Parksville and Qualicum Beach (Oceanside area)
Tofino and/or Ucluelet
Comox and/or Courtenay
Campbell River
Vancouver Island North (anywhere north of Campbell River)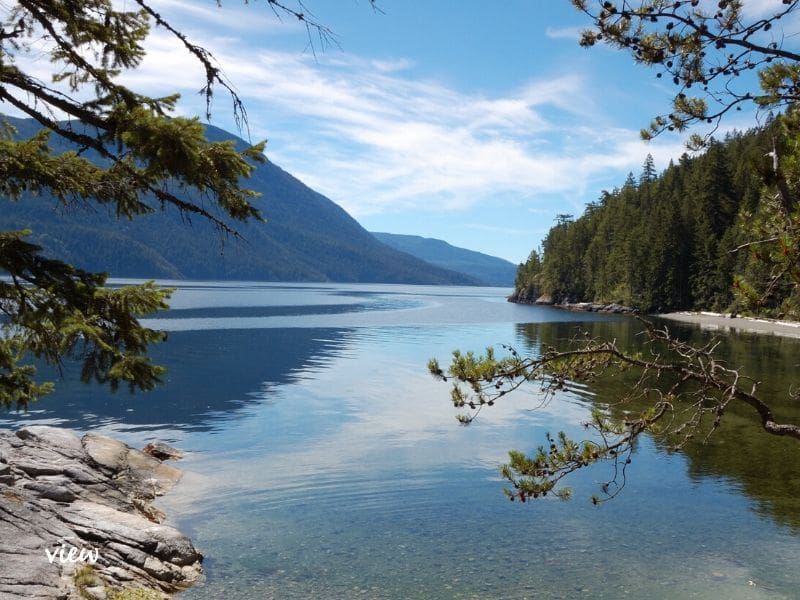 Horseshoe Bay – Sunshine Coast – Vancouver Island
If you really have time to explore our beautiful coastline, then take the circle route through the Sunshine Coast. It's quite a lot of ferry rides, but if you are up for the adventure, it's totally worth it!
First, take the quick 40-minute passage to the Sunshine Coast (Horseshoe Bay to Langdale ferry).
Leisurely make your way up to Earl's Cove, making sure to take in the sights.
Then board the Sechelt to Powell River ferry (Earl's Cove to Saltry Bay). A 50-minute crossing.
Drive to Powell River (and, of course, spend some time there).
Once in Powell River, you board another ferry bound for Comox (on Vancouver Island). A 1 hour and 30-minute crossing.
From there you have plenty of options. You can head north and see the wonders of Campbell River, Telegraph Cove, or Port McNeil. (To name a few). Or, head south towards Nanaimo and Victoria.
To complete the circle, board either a Nanaimo – Vancouver ferry, or a Victoria – Vancouver ferry.
Horseshoe Bay Amenities
The Horseshoe Bay Terminal has no real amenities to speak of. Unless, of course, vending machine snacks are your thing. With your ticket in hand, however, you can walk over to the shops and restaurants in the bay. There you will find quite a few food options. You'll just need your BC Ferries ticket to re-enter the terminal (so make sure to hang on to it!).
Tsawwassen Terminal
If you decide to head to the Tsawwassen terminal, there are two options for a landing destination. Your choices are Victoria (Swartz Bay), and South Nanaimo (Duke Point).
To Victoria
If your plan is to tour around Victoria, then the Swartz Bay ferry is the obvious choice. The 1 hour and 35-minute route to Victoria, in my opinion, is the most scenic. The passage over the Salish Sea is dotted with several small islands, giving you ample opportunity to glimpse wildlife. So I advise you to sit back and enjoy your mini cruise!
To Nanaimo
If you hope to explore much of the Island, then I highly recommend taking the Tsawwassen ferry to Duke Point. This way you can slowly make your way to Victoria. There is a lot to see in the small towns between Nanaimo and Victoria.
The Tsawwassen to Duke Point (South Nanaimo) ferry crossing takes 2 hours.
Insider Tip: It's a bit of a longer trip, but you'll find that many locals take the Tsawwassen to Duke Point ferry. This is due to it typically being less busy than the ferry arriving in Departure Bay.
Tsawwassen Terminal Amenities
The Tsawwassen Quay Market features a variety of food offerings to tempt your taste buds including (but not limited to) Starbucks, Sushi, Pizza, Chinese food, BBQ fare, Salad bar, Sandwiches, Rocky Mountain Chocolate Factory, bakery, Ice-cream shop, and more.
There is also a variety of unique merchant stores.
BC Ferries Insider Tips:
This is especially true if you are planning on touring Vancouver Island in the summer. The off-season (late October – early March) sees limited ferry traffic. However, if you hoping for a specific ferry, planning ahead is essential. On long weekends, it's not uncommon to wait for hours for your chance to board the ferry. Those with reservations and assured loading passes will always bump the poor suckers who decided to just take their chances. Trust me when I say, it's NOT worth it!!
Please note: Even with a reservation, you have to arrive at least 30 minutes prior to boarding. And Vancouver traffic can be much like any other big city – hectic at the best of times. So make sure you leave yourself enough time. It's always better to be early than late. (Your reservation is completely voided if you miss your designated ferry time).
Luggage Service is available
Hand baggage service is available for walk-on passengers on all major routes between the Lower Mainland and Vancouver Island. The maximum weight for each item is 50 lbs.
This point is only relevant if you are walking on the ferry.
Again, especially during the summer months, it is not uncommon to discover the terminal parking lots completely full. (This is especially true for the Horseshoe Bay terminal). The cost of driving onto the ferry is expensive. Which is why many people decide to walk on. This, however, causes major parking lot issues (something BC Ferries has yet to address).
Being dropped off by either a friend, cab or bus is always the best option. Which brings me to my next point…
Getting to Vancouver Island by Bus (via BC Ferries)
Sometimes taking a vehicle on the ferry is not an option. If this is the case, then taking a bus might be a good choice for you. There are several options to consider.
Bus Links to and From Vancouver Island
Coach Transfer from Downtown Vancouver to Downtown Victoria (tour) – this is a direct service, using BC Ferries to get you across.
BC Ferries Connector (Vancouver – Victoria) – This is a direct service to the ferry terminals without any transfers. Arriving on the other side, there are many drop off locations to suit your travel plans.
TransLink – is Metro Vancouver's transportation authority responsible for bus, rail and SeaBus transit services. Check out their website for transit schedules, maps and further information. Please note: this option requires you to walk on and off the ferry. Plus, you will have to arrange your own transportation once on the Vancouver Island side.
Pacific Coach Lines – Departs from Vancouver International Airport and downtown Vancouver to downtown Victoria. For further information call, 1-800-661-1725.
Tofino Bus – This line provides regular transportation to various locations on Vancouver Island. They also have a Vancouver – Horseshoe Bay route. You board the bus at the Vancouver bus depot and they will bring you to the Horseshoe Bay terminal. Once there, you will disembark the bus and walk on the ferry. You will then meet the coach on the other side.
IslandLinkBus – provides passenger express bus service between most Vancouver Island points and BC Ferries' services at Nanaimo Departure Bay.
Ferry Services from Washington State
There are three ferry services available to bring visitors to Vancouver Island from Washington state:
The Black Ball Ferry
Anacortes ferry
The Victoria Clipper.
The Black Ball Ferry Line
The Black Ball Ferry (Coho ferry) provides daily service between downtown Victoria and Port Angeles.
The 90-minute crossing is a scenic journey through the Strait of Juan de Fuca, with spectacular views of the Olympic Peninsula.
Ship amenities include:
A gift shop, featuring an array of unique gifts that reflect the essence of the west coast
A cafeteria that serves a wide variety of hot and cold food and beverage items. This includes speciality sandwiches and soft-serve ice cream.
Anacortes Ferry
The Anacortes Ferry is operated by the Washington Department of Transportation and connects Sidney, BC with Anacortes, WA.
San Juan Provisions provides food service on board the ferries and inside the Anacortes passenger terminal. The Anacortes Terminal Café also offers beer and wine.
Airport Shuttle
When travelling from Sea-Tac Airport to Anacortes there is a shuttle from Sea-Tac Airport to the Anacortes Dock. For schedule and fare information call 1-866-235-5247 or check Bellair Airporter.
Island Airporter is another service that provides transportation from Sea-Tac Airport to Friday Harbor. To contact them for fare and schedule information, call (360) 378-7438 or check Island Airporter.
The Clipper
The Clipper is a passenger-only catamaran service from Clipper Vacations and runs between Victoria and Seattle.
The Victoria Clipper ferry ride takes 2 hours and 45 minutes. It travels directly between Pier 69 in downtown Seattle and the Belleville Terminal in downtown Victoria, BC's Inner Harbor.
The ferry features two classes of service, including Economy and Comfort Class (as an upgrade). The Comfort Class, located on the upper deck, features panoramic views, spacious seating, and complimentary snacks, coffee and tea.
---
As you can see, even when deciding to travel by sea to Vancouver Island, there are many available options. We hope this article helps you decipher which option is best for your needs.
Need a Hotel?
If you are looking for great places to stay while you are visiting, check out these deals: Vancouver Island Hotels
This article contains a few affiliate links. If you happen to make a purchase through one of the links, I may receive a small commission at no extra cost to you.
Use this image on Pinterest to save the article for future use: