The following ideas highlight some fun things to do during spring on Vancouver Island. Let's call it a Vancouver Island Spring bucket list.
Spring Weather on Vancouver Island
Spring is a very pleasant time to tour Vancouver Island. While snow can still be found on the ski hills and at higher elevations, most of the island offers ample opportunities to get out into nature and enjoy the sights…with proper gear. While out and about, you will most likely get caught up in a rain shower or two. So, make sure you are always prepared for wet weather.
The average daytime temperature during this time of year can be anywhere between 10 to 16 degrees Celsius.
So, although still a bit on the chilly side, you have a way better shot of securing a campsite at this time of year than you do during the summer. (Campgrounds – especially on the West Coast, completely book up as early as January for the following summer). So if camping is your thing, this is the prime time to do so.
Best Things to See and Do
Let's start filling up that Spring bucket list! Below you'll find some of the best things to see and do on Vancouver Island during the months of March, April and May.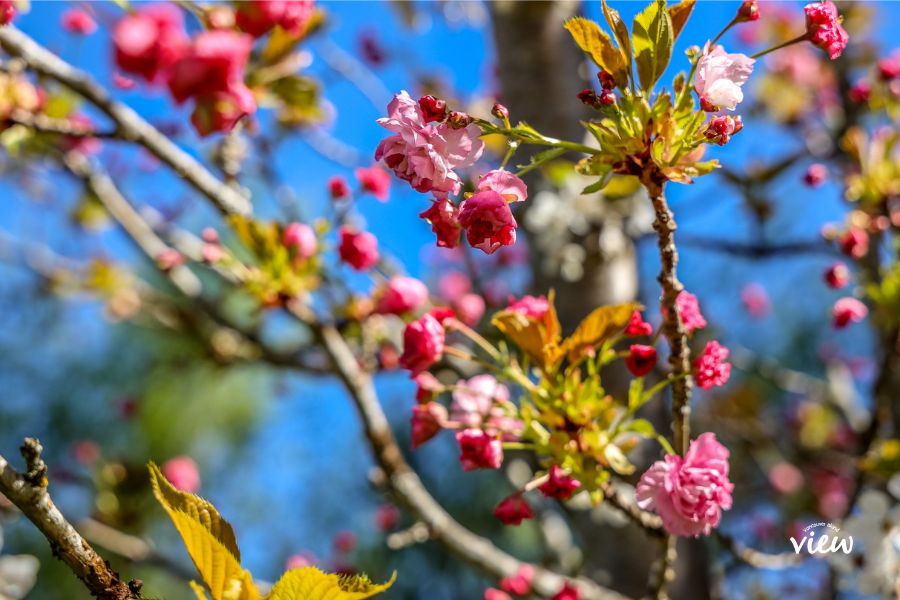 Admire the Spring Flowers
Victoria is known as the Garden City, and for very good reason. Each year, at the beginning of March, the annual Flower Count begins. Each municipality across Greater Victoria is encouraged to take up the challenge to be the "Bloomingest Community." And they do indeed take it to heart!
Lining the main streets of each community, you can find bright blossoms among flower beds or hanging from lamp posts in large baskets. And then there are all the cherry trees, which when in bloom, make for a beautiful sight! And the city of Victoria makes it easy to spot those blossoms with an interactive map.
For a unique idea, book a Seaside Homes and Garden Tour while in Victoria
If you are hoping for specific destinations for a floral immersion in Victoria plus other areas of Vancouver Island, there are several suggestions in the following article:
Best Places for Spring Blooms on Vancouver Island.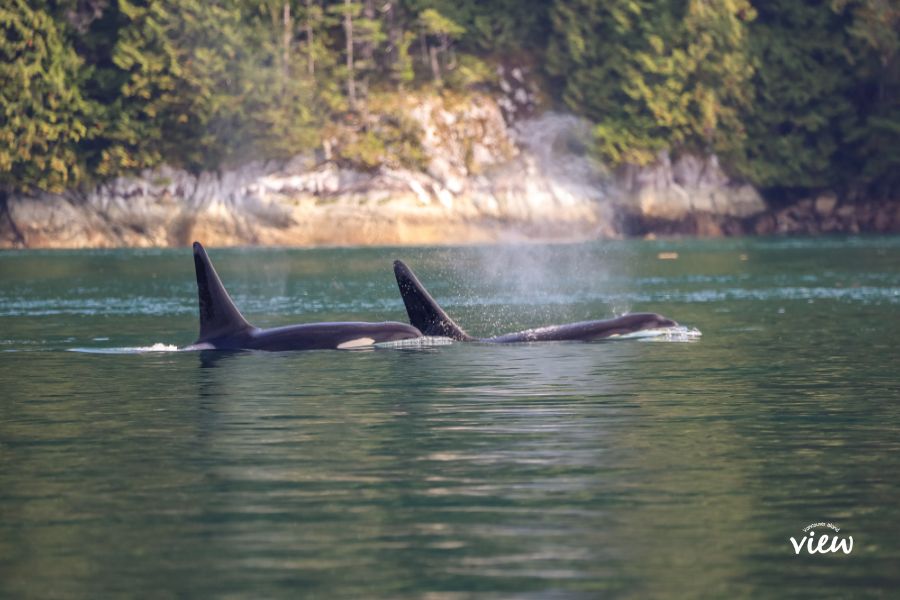 View Wildlife
The majestic creatures of the Pacific Ocean come out to play in abundance at this time of year. Migrating gray whales on their way up to Alaska are frequently seen during March and April. While Humpback sightings happen from May onwards. The resident Orca, sea lions, dolphins and seals can be spotted at any time of year but are especially abundant during the Herring Run (see below for more details).
Unless you have your own boat, guided tours are the best way to see ocean wildlife.
Here are a few recommendations: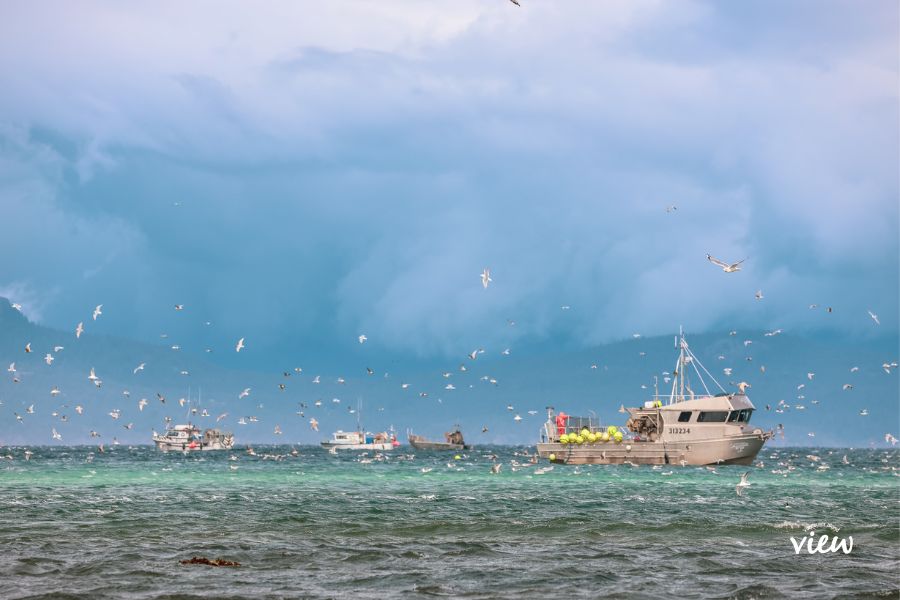 Herring Run on Vancouver Island
During spring, the herring run (spawning) happens along the shores of Vancouver Island. It can occur anywhere between early March and early April, and the start of it varies each year. Once it starts, this natural phenomenon is short-lived and only lasts a few weeks.
The herring run on the east side of Vancouver Island typically starts around the Comox area first (in and around Denman and Hornby Island) and moves south toward Nanaimo. Parksville and Qualicum Beach offer some of the best locations to view the event.
Clayquot Sound on the West Coast also has a fantastic herring run each year.
What's so special about the Herring Run?
Herring come into the area to spawn, bringing with them large ocean mammals and various birds that feast on the fish, as well as their released eggs (roe).
The ocean water around each spawning site also turns a gorgeous milky turquoise colour. This happens when the male herring release their milky sperm (or milt) into the water to fertilize the roe.
Oh, and let's not forget about the dozens of fishing boats bobbing along the shoreline.
It's truly a site to see.
Your best bet to viewing this spectacular sight, especially in mid-March, is to drive the Oceanside Route from Parksville to Comox. Along your drive, if you see a group of fishing boats in the water congregated in one area, as well as hundreds of seagulls overhead, you have hit the jackpot! Pull over at the next beach area and watch the action!
Don't forget the binoculars!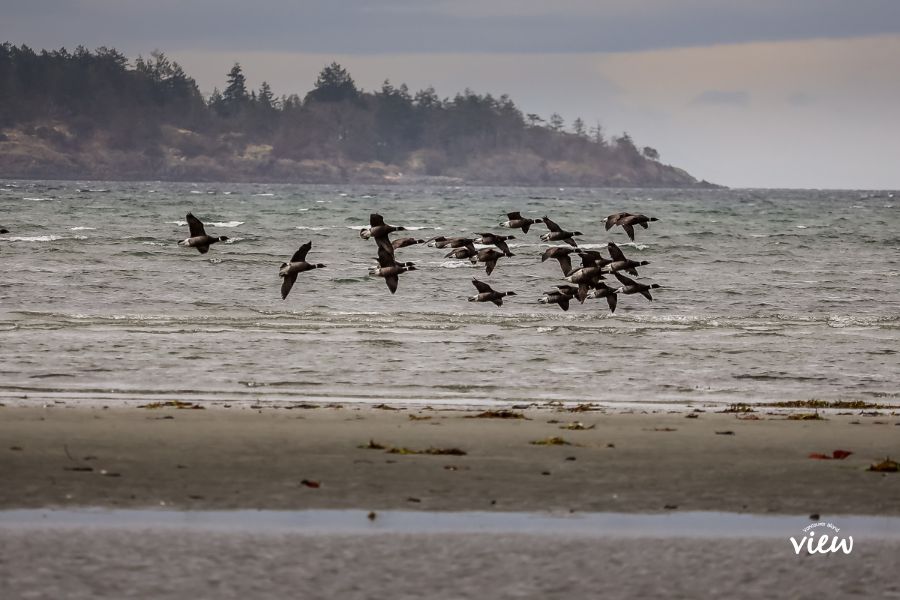 Spring Wildlife Festivals
Brant Wildlife Festival
This special Oceanside festival celebrates the arrival of the Brant Geese as they rest and feed on the shores of Parksville and Qualicum Beach. Each year, the Brant Geese migrate from Mexico to Alaska, and our eastern Vancouver Island shoreline provides a pivotal resting location for this long journey.
This year's festival takes place from March 31 to April 9th. And through educational and entertaining activities and events, you will learn about the Brant Geese as well as the biodiversity of this incredible part of Vancouver Island.
A calendar of events can be found here: Event Calendar.
You don't have to wait until the festival starts to see the Brant Geese. Head down to Rathtrevor Beach at any point from the end of February until early April, and you will most likely see them.
Pacific Rim Whale Festival
Be a part of the inspiration, education, and entertainment by celebrating coastal traditions, unique environments, and the spring return of the grey whale. The Pacific Rim Whale Festival is a yearly celebration put on by many participating Tofino and Ucluelet businesses.
This year's event is taking place March 17 – 25.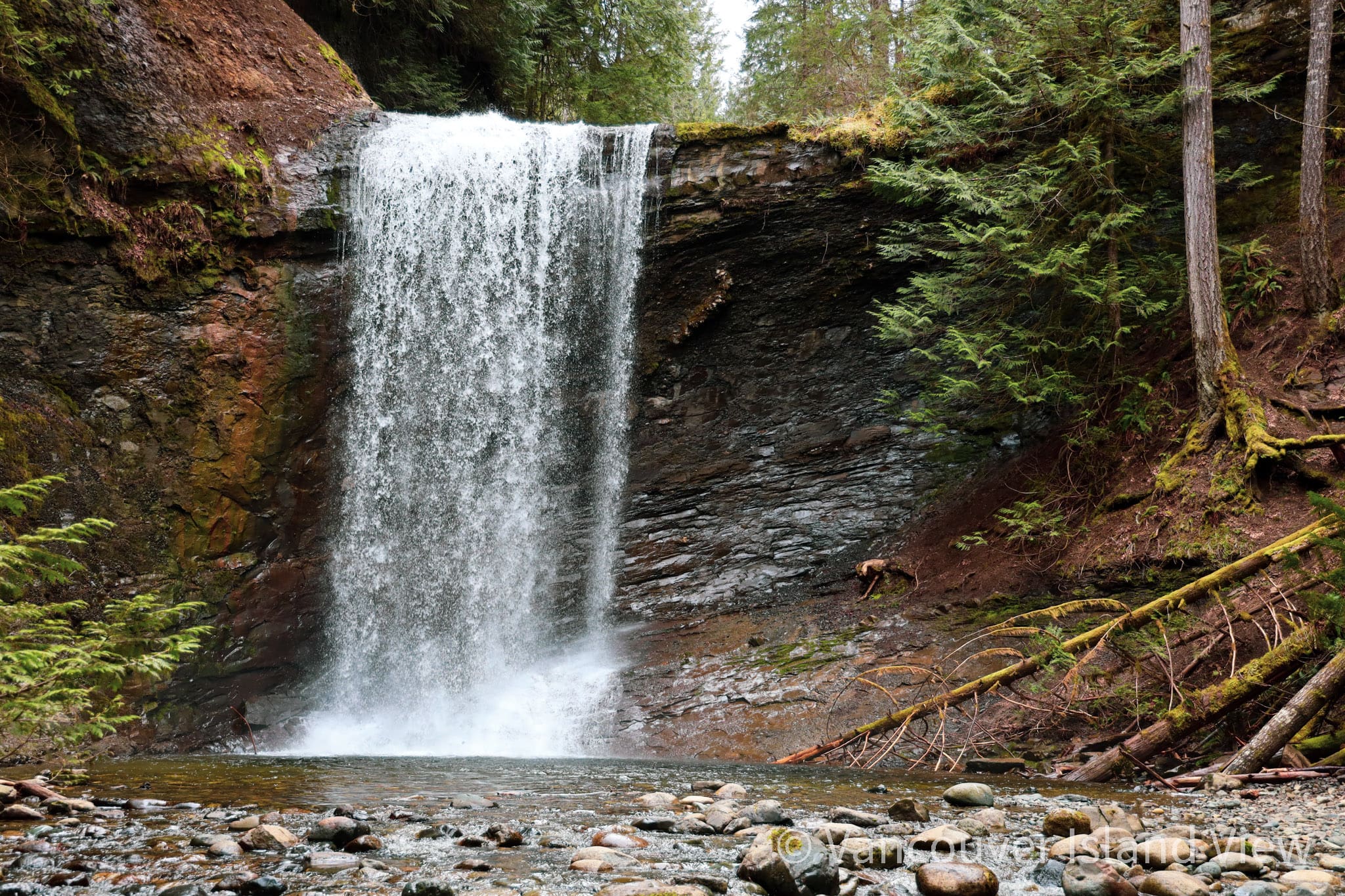 Spring is Waterfall Season
When the snow starts melting in the mountains, our rivers and stream burst with water creating spectacularly full waterfalls. The list below showcases a few of the best must-see waterfalls on Vancouver Island.
And for many, many more, read through our waterfall archives.
Snowbirds Arrive!
Between April and May, the Canadian Forces Snowbirds return to Comox for their annual spring training flights. This year they will be in the area from April 18 – May 12. They will be posting an updated flying schedule closer to the time of arrival.
Keep watch on their Facebook page for more details. (I'll also try and update this article when I know more information).
---
What activity are you looking forward to doing this Spring? Let us know in the comment section below.
And if you are looking for even more ideas, check out: Spring Break Activities.
This article contains affiliate links, which means that if you happen to make a purchase from one of the links, I may receive a small commission at no extra cost to you.